Bethel is led by three elders, Mark (the minister), Hubert, and Nigel. Together they are responsible for the oversight of the church, although many others serve the church by helping or leading in different areas.
Mark Barnes (Minister)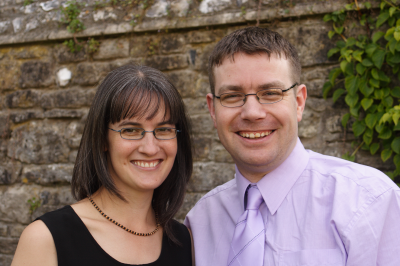 Mark joined Bethel in September 2007, after serving for six years as an assistant in St Mellons Baptist Church, Cardiff. Mark is originally from Wrexham in North Wales, and spent many happy hours on the terraces of the oldest professional football club in Wales. Nowadays trips to the Racecourse are rare, as he combines his time at the church with some part-time work with the Evangelical Movement of Wales (EMW), and some postgraduate studies. For fun, he writes code for WordPress websites, including Sermon Browser, which is used on this site.
Mark was converted in 1990 on a youth camp organised by the EMW, and felt the first draw towards full-time Christian work in his late teens. Soon afterwards he was encouraged by his pastor to begin to preach, and, in 1999, after discovering he knew far less about the Bible than he thought he did, enrolled in what is now Wales Evangelical School of Theology in Bridgend. He had met Shâron a year earlier, while they were both serving as volunteers on another EMW camp, and they married in 2003.
Nigel Clifford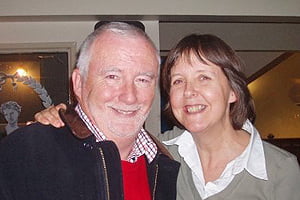 Nigel runs his own construction company, an elder at Bethel hasn't always been a Christian. In fact Christianity was the last thing on Nigel's mind as he was caught up in the world of drugs. You can read more about his story here. He and his wife Anona have 3 children and one grandson, who lives in Japan with his parents.
Hubert Davies
Hubert has been an elder of Bethel since the founding of the church in 1971 – and he was an elder of Trinity Presbyterian Church for many years before that! Now retired, Hubert taught Maths in several schools in South West Wales, before becoming a headteacher. Hubert has been married to Enid for more than fifty years, and they have two grown-up children.